Deonna Purrazzo (born June 10, 1994) is an American professional wrestler competing on the independent circuit. She has also made appearances on World Wrestling Entertainment's NXT program as an enhancement talent.
TNA (2014)
Edit
Deonna's wrestling debut came on May 10, 2014 at the tapings of Total Nonstop Action Wrestling's Knockouts Knockdown 2 pay-per-view. Deonna was introduced as an introverted babyface character along with the rest of the Knockout hopefuls, and in her intro, Brooke Tessmacher was revealed to be her opponent. Later in the evening, Deonna competed in a losing effort against the villainous Brooke.
Deonna returned to TNA at the One Night Only: Live PPV on January 8, 2016, participating in a #1 Contender's Gauntlet Battle Royal. Deonna hinted a heel turn during the match, before she was eliminated by eventual winner Awesome Kong.
On March 17, 2016, Deonna participated in the tapings of Knockouts Knockdown 4, which aired on PPV on April 22, competing against Madison Rayne. After acting as a babyface and showing excitement over Rayne's moves, Deonna turned heel and attacked Rayne during the match. Deonna laughed evilly and showed off her arrogance, and she continued displaying her villainous persona throughout the contest, which she lost to Rayne.
WWE (2015-present) 
Edit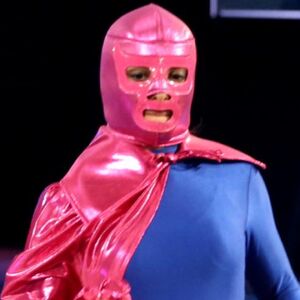 Deonna's first appearance on NXT came on the November 11 edition, losing to Nia Jax. She later participated in a #1 Contender's Battle Royal on January 13, 2016, which was won by Carmella. Deonna has competed in various matches in NXT against the likes of Asuka, Emma, Nia Jax, and Bayley.
Deonna appeared on the December 13, 2016 episode of SmackDown Live, and was set to face SmackDown Women's Champion Alexa Bliss, with Bliss antagonizing Deonna by calling her Jane Ellsworth, insinuating she was a joke like James Ellsworth. The match never started as Bliss attacked her before the bell. On the December 27 episode of SmackDown, Deonna turned heel and appeared as La Luchadora during the SmackDown Women's Championship contest between Bliss and Becky Lynch, who portrayed La Luchadora on the previous week. During the match, Deonna distracted and attacked Lynch, sending her towards an exposed turnbuckle and allowing Bliss to retain, establishing Deonna as a villainess. On the following week, the evil Deonna competed as La Luchadora in a losing effort against Lynch, and after the match, she and Bliss attacked Lynch.